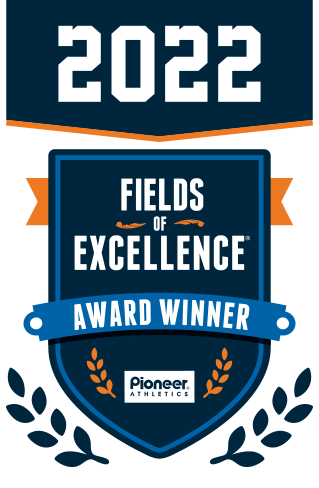 The unsung hero, the undefeated MVP. Day and night, they stand triumphant in the face of adversity. With the lights low and the bleachers emptied, they keep working, never relenting.
To some it may just look like a patch of grass or a pile of dirt. But to you, it's the backdrop to the story you're helping write. At Pioneer, we commend the men and women who rise to the challenge, year after year, to produce exceptional field of play.
---
Setting the scene for every tackle, goal and home run. Fields that set the stage for excellence, we celebrate you. Pioneer Athletics is honored to announce 101 winners to their 2022 Fields of Excellence awards.
---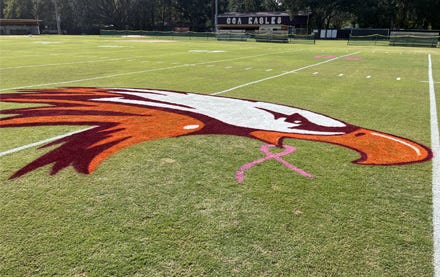 Christ's Church Academy – Athletic Complex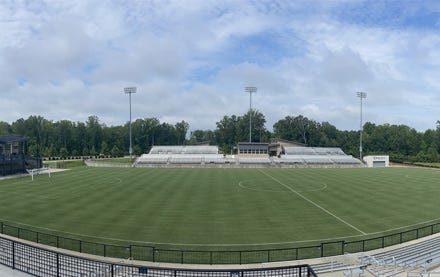 Mecklenburg County Park and Recreation – Sportsplex Stadium
---
Award Recipients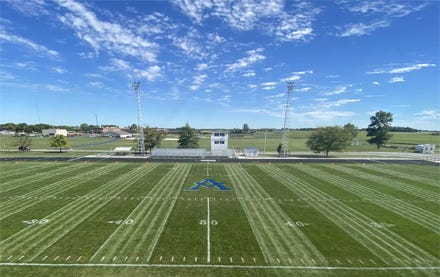 Antwerp Local Schools
Antwerp, OH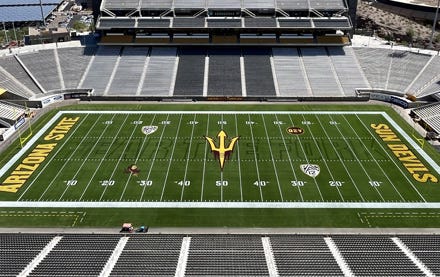 Arizona State University – Sun Devil Stadium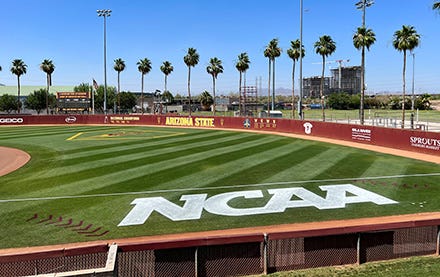 Arizona State University –Farrington Softball Stadium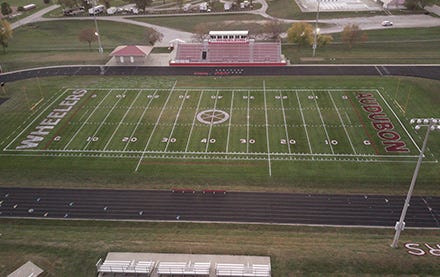 Audubon High School
Audubon, IA
---
Bartram Trail High School
St Johns, FL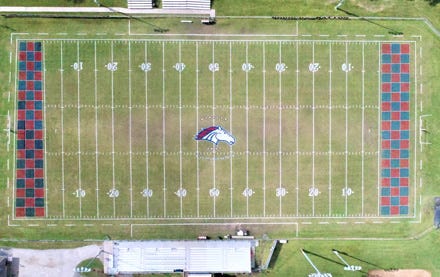 Bay Area Christian School (Painted by Baker's Fields)
Beloit Sky Carp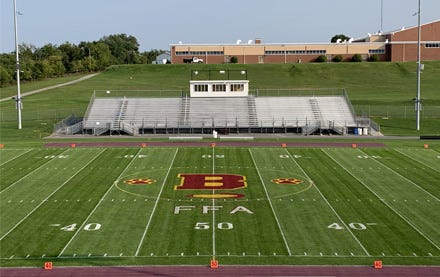 Big Spring School District
---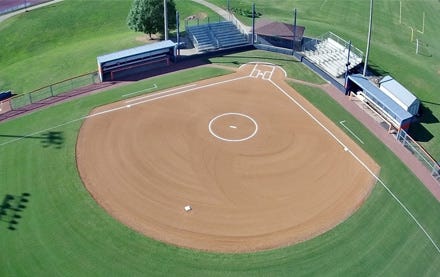 Blackman High School
Murfreesboro, TN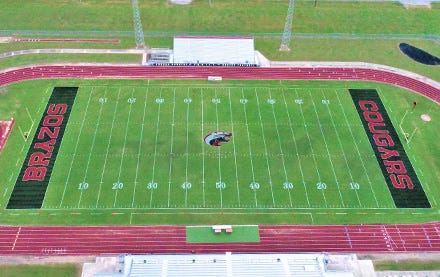 Brazos ISD (Painted by Baker's Fields)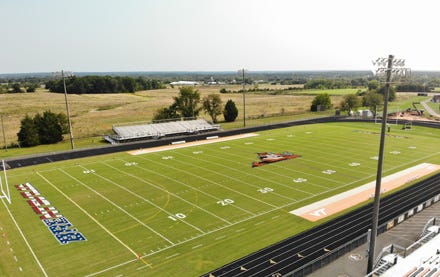 Brentsville District High School –Donald Lambert Field
Nokesville, VA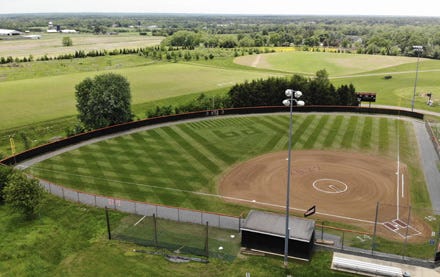 Brentsville District High School –Brentsville Softball Park
Nokesville, VA
---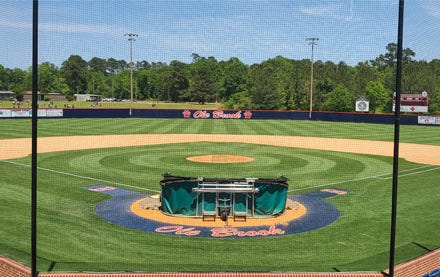 Brookhaven School District –Baseball & Softball Fields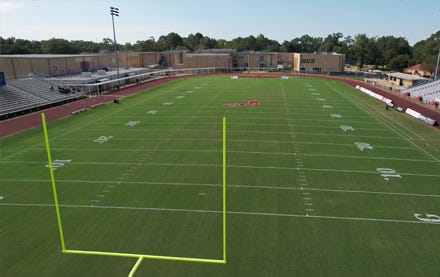 Brookhaven School District – King Field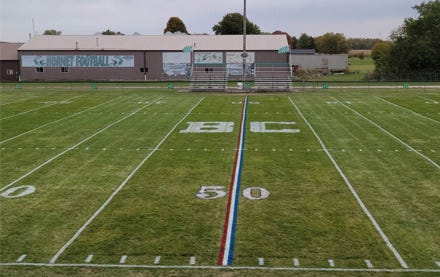 Brown County High School (Maintained by the Sting Squad)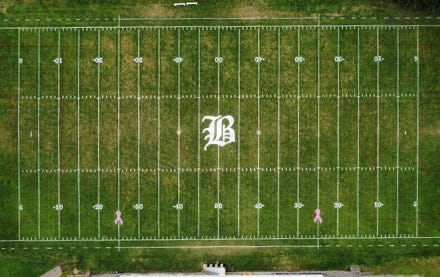 Brownsville Area School District
---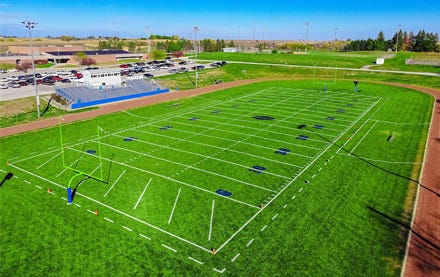 CAM High School
Anita, IA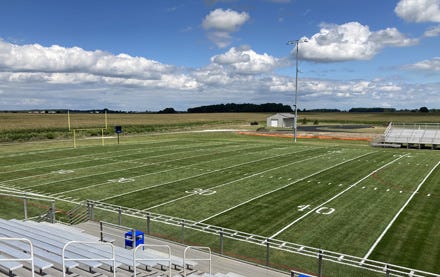 Caston School Corporation
Fulton, IN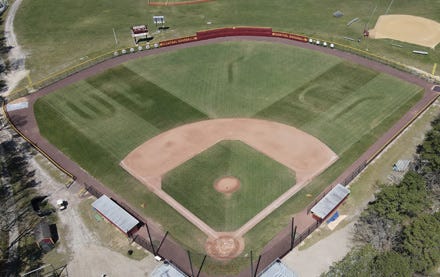 Central Regional School District
Chancellor High School
---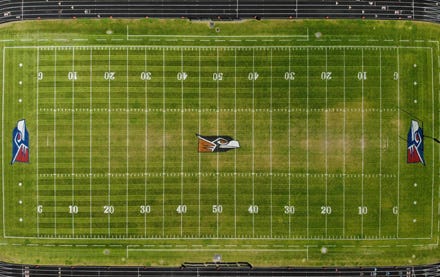 Charlotte Public Schools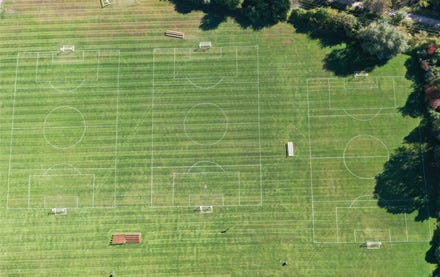 Charter Township of Orion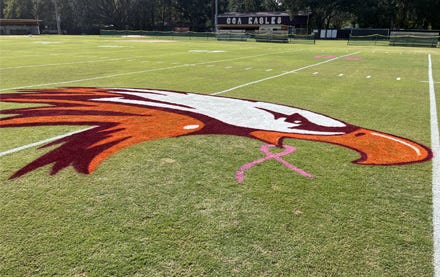 Christ's Church Academy – Athletic Complex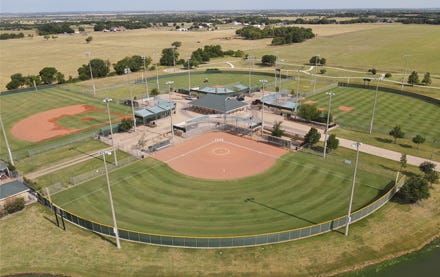 City of Celina Parks and Recreation
---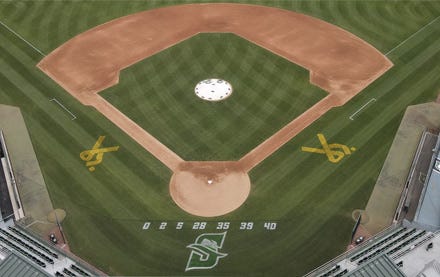 City of DeLand – Melching Field at Conrad Park
DeLand, FL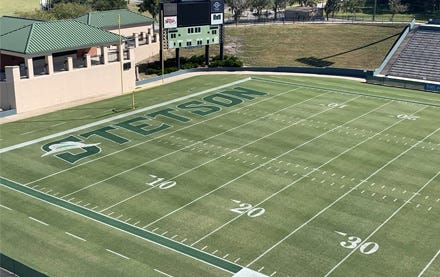 City of DeLand – Spec Martin Stadium
DeLand, FL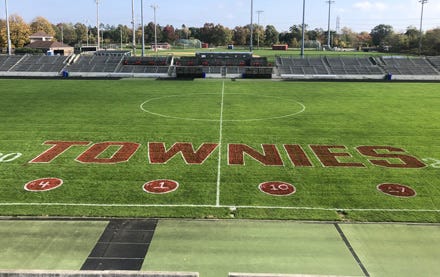 City of East Providence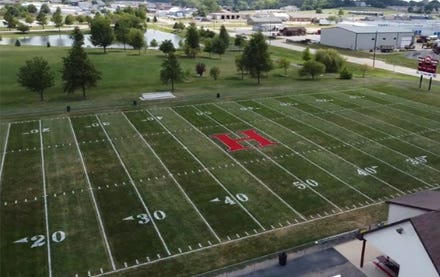 City of Highland Parks & Recreation
---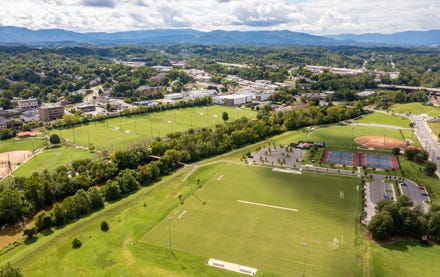 City of Roanoke Parks & Rec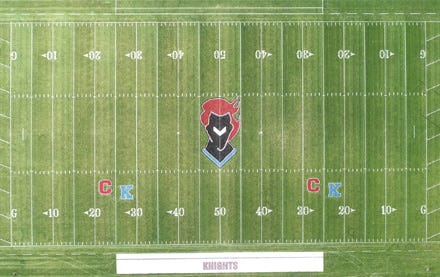 Crestview High School
Corpus Christi Hooks
Delsea Regional School District
---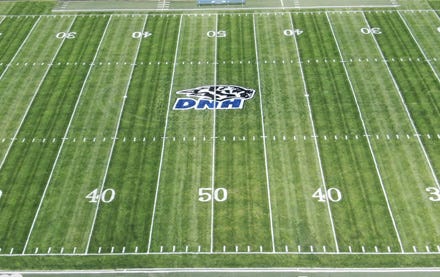 Dike New Hartford CSD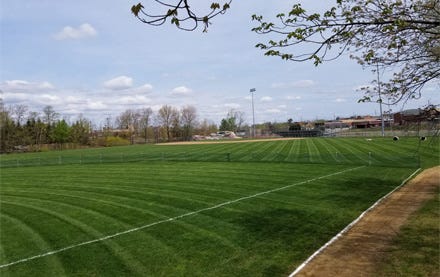 E.O. Smith High School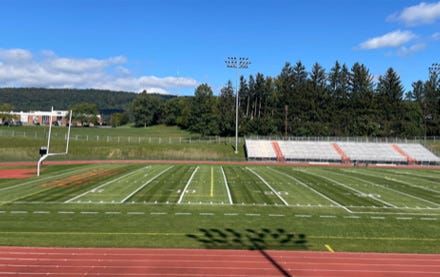 East Pennsboro Area School District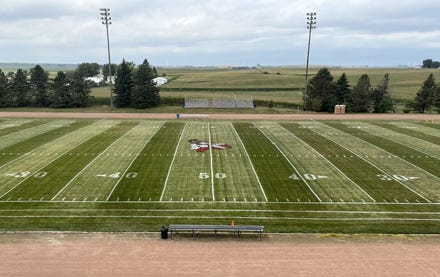 East Sac County CSD
---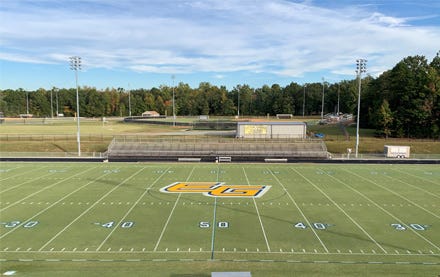 Eastern Guilford High School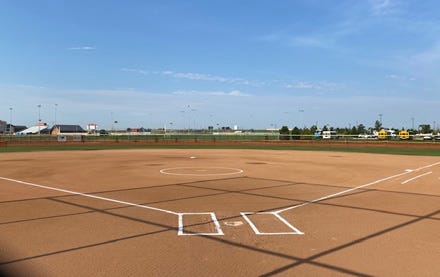 Eaton Area Park & Recreation District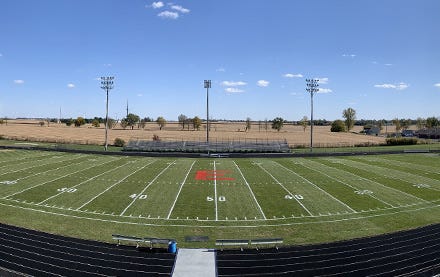 Elwood Community High School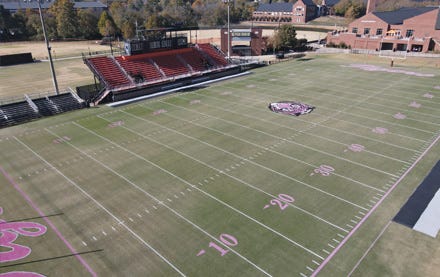 Ensworth School
Nashville, TN
---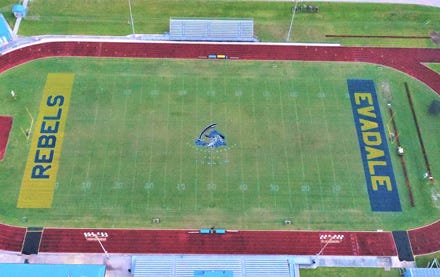 Evadale ISD (Painted by Baker's Fields)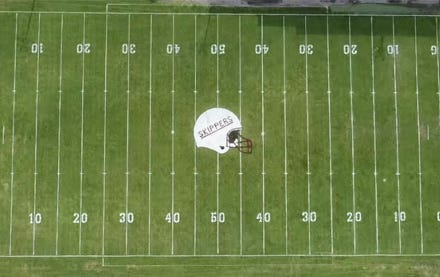 Fairport Harding High School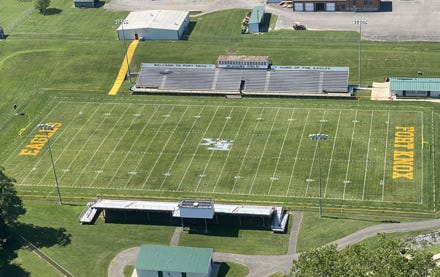 Fort Knox Community School District DoDEA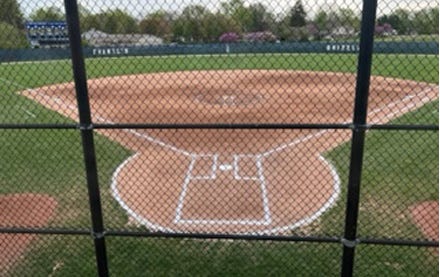 Franklin College
---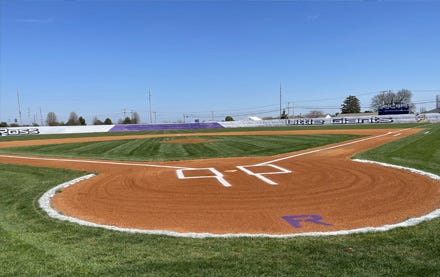 Fremont City School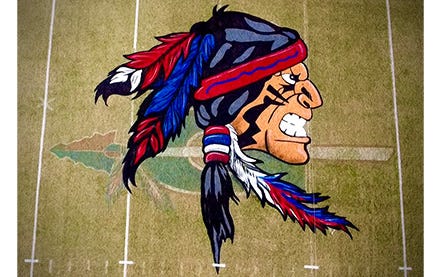 Glenbrook School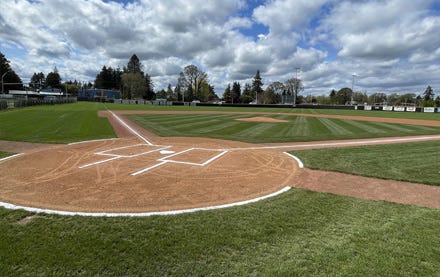 Glencoe High School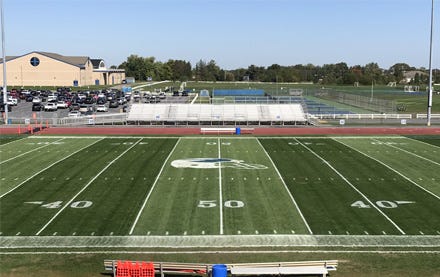 Hammonton High School
---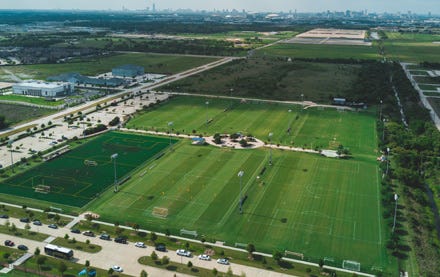 Houston Sports Park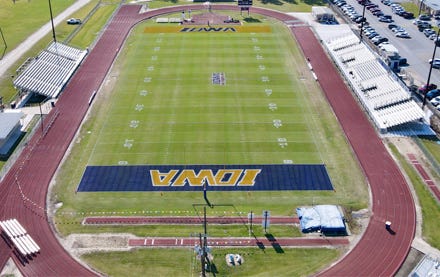 Iowa High School (Maintained by Game Day Turf Specialist & Baker's Fields) – Jesse E. Cady Memorial Stadium
Iowa, LA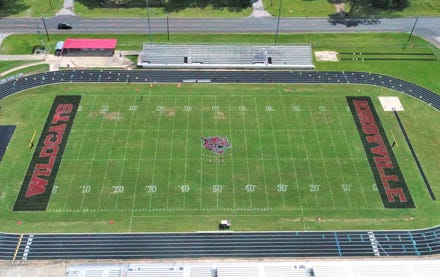 Kirbyville CISD (Painted by Baker's Fields)
Kirbyville, TX
Kountze ISD
---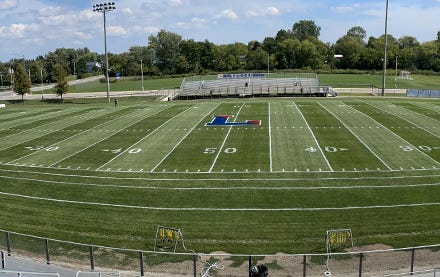 Lakes Community High School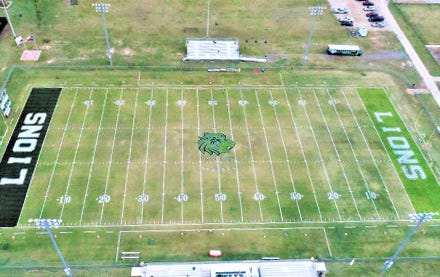 Legacy Preparatory Christian Acamdemy (Painted by Baker's Fields)
The Woodlands, TX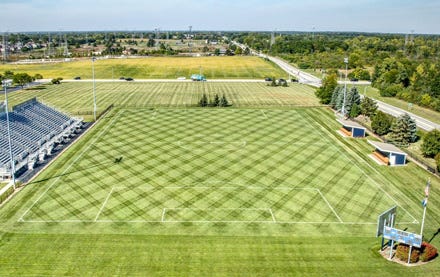 Lemont High School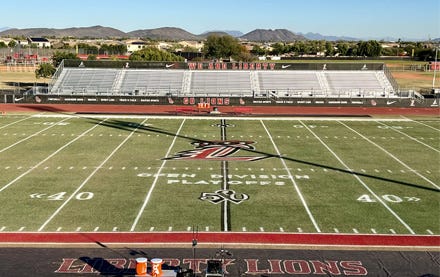 Liberty High School (Maintained by Athletic Applications)
---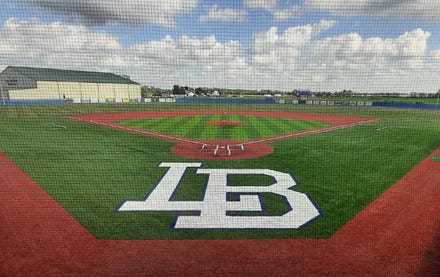 Liberty-Benton High School
Findlay, OH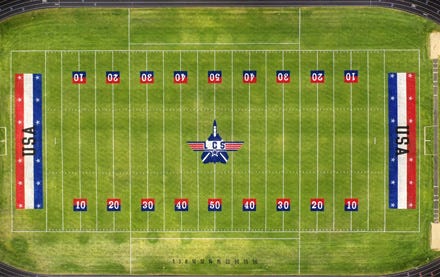 Lincoln Christian School
Lincoln, NE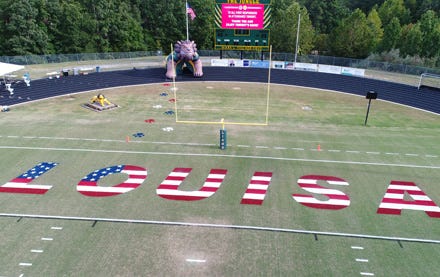 Louisa County High School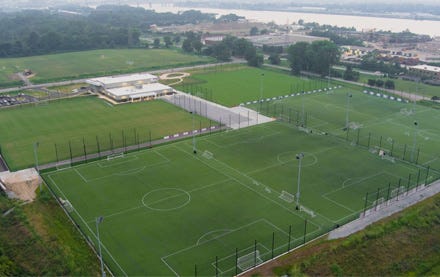 Louisville City FC & Racing Louisville
---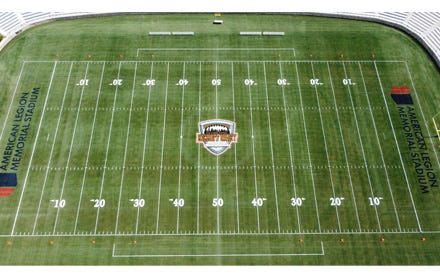 Mecklenburg County Park and Recreation – American Legion Memorial Stadium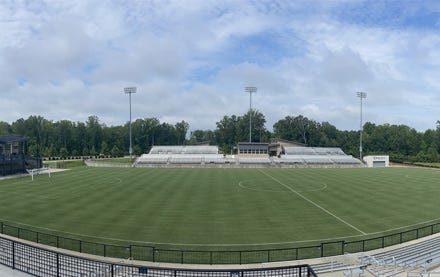 Mecklenburg County Park and Recreation – Sportsplex Stadium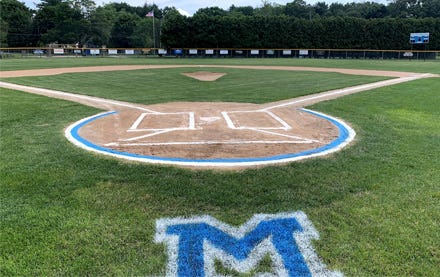 Medfield Parks & Recreation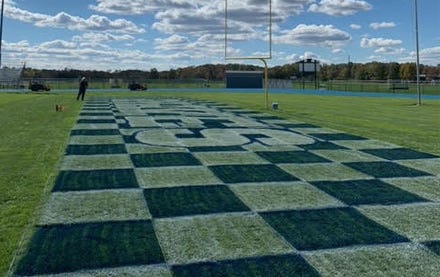 Monroe Township Public Schools
---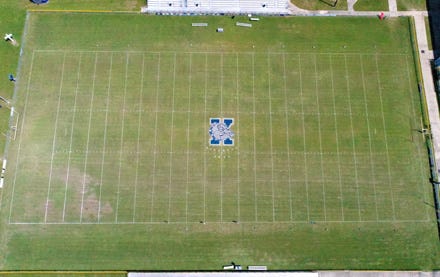 Monsignor Kelly Catholic High School (Painted by Baker's Fields)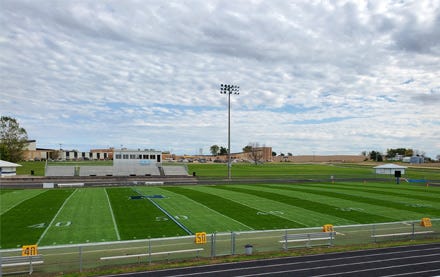 Northeast Community School District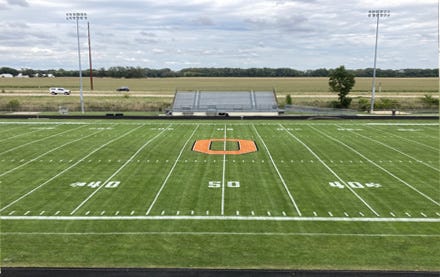 Oregon School District – Panther Stadium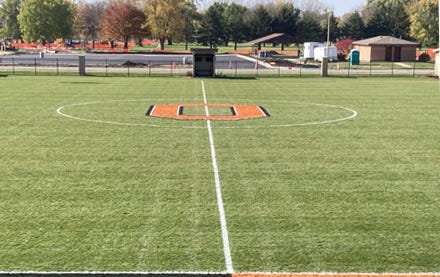 Oregon School District – Huntoon Soccer Stadium
---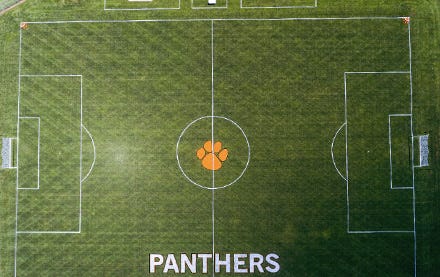 Plymouth Joint School District
Plymouth, WI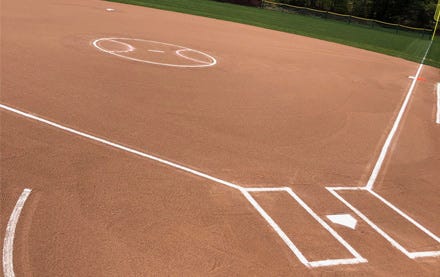 Regional School Unit 5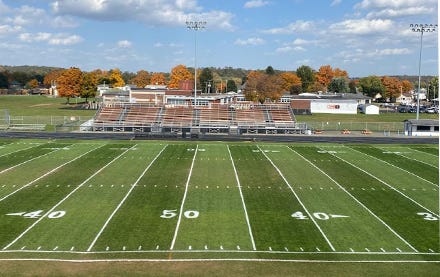 Ridgewood High School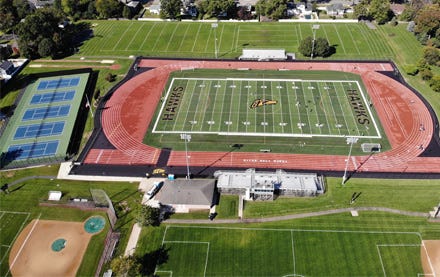 River Dell Regional School District
Oradell, NJ
---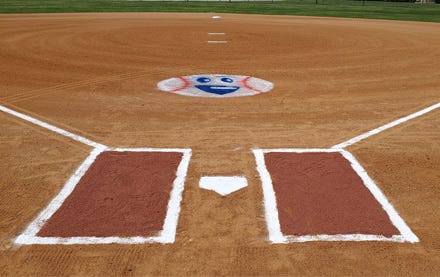 Rockwall Parks and Recreation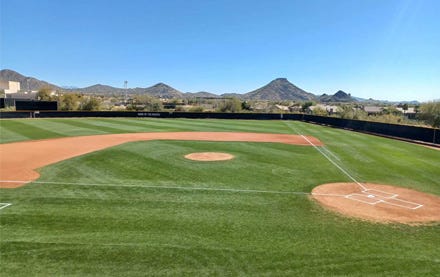 Scottsdale Unified School District –Varisty Baseball Field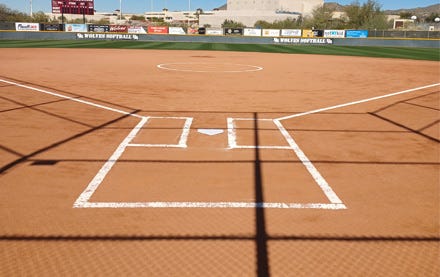 Scottsdale Unified School District –Varsity Softball Field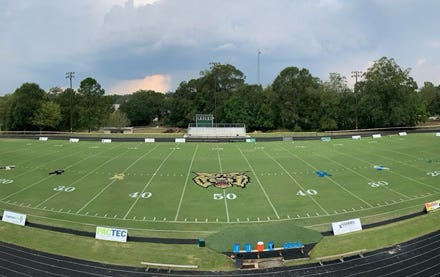 Silliman Institute (Maintained by Game Day Turf Specialists)
---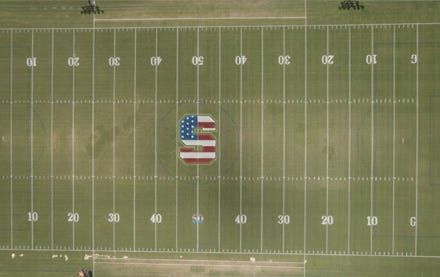 Silverdale Baptist Academy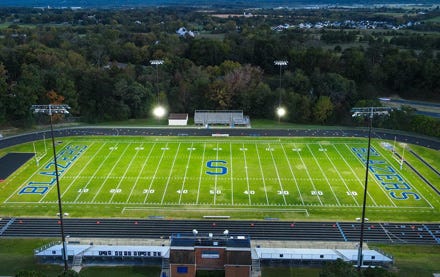 Spotswood High School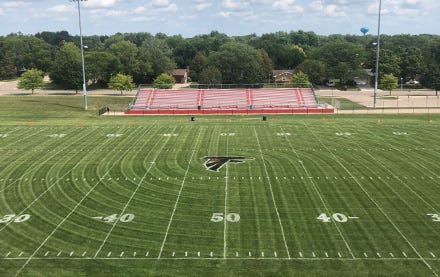 St. John's Public Schools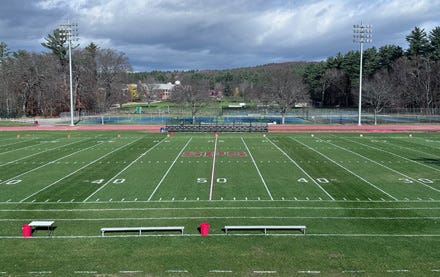 St. Paul's School
---
St. Rose High School – Baseball Field
Belmar, NJ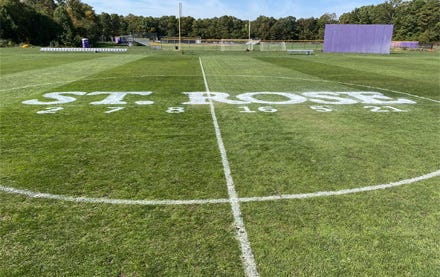 St. Rose High School – Varsity Soccer/Lacrosse Field
Belmar, NJ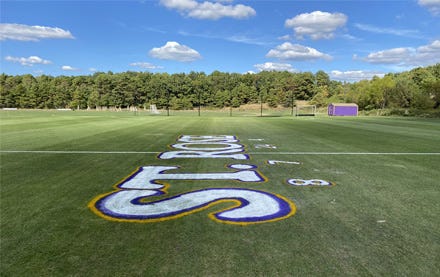 St. Rose High School – Field Hockey/Girls Lacrosse Field
Belmar, NJ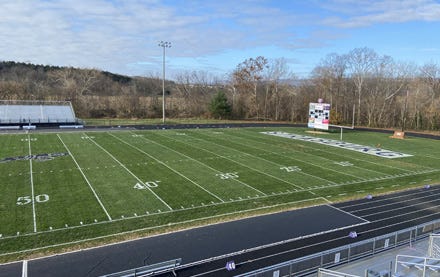 Strasburg High School
---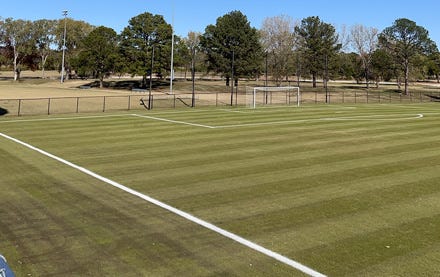 Texas Woman's University – Pioneer Soccer Park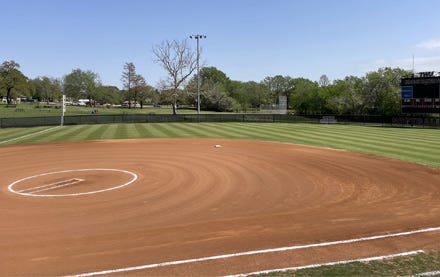 Texas Woman's University – Dianne Baker Field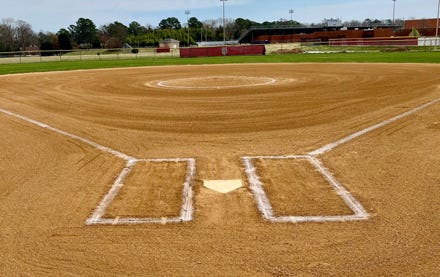 Thomas Dale High School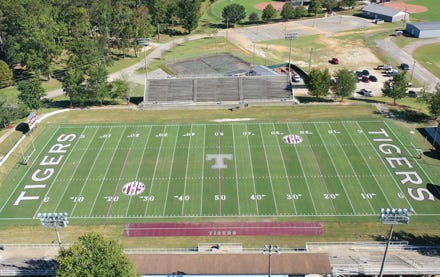 Thomasville High School
---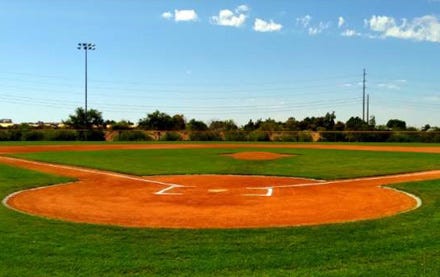 Town Of Gilbert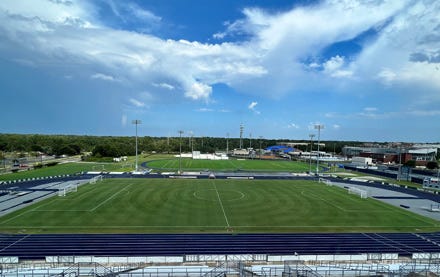 University of North Florida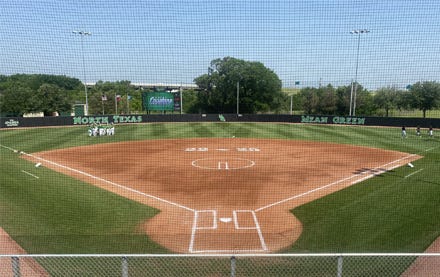 University of North Texas – Lovelace Stadium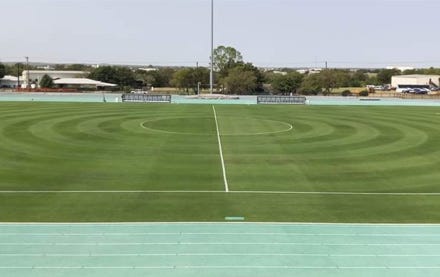 University of North Texas – Track and Soccer Stadium
---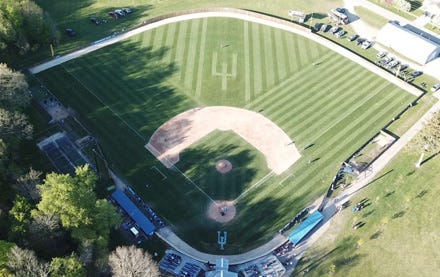 Upper Iowa University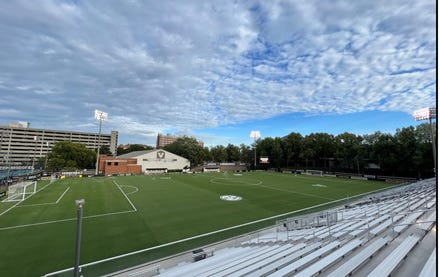 Vanderbilt University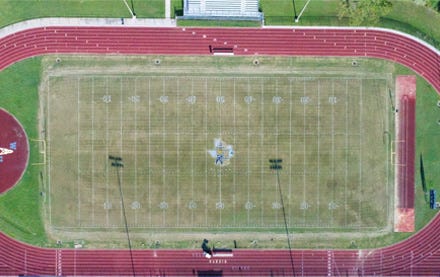 West Hardin CISD (Painted by Baker's Fields)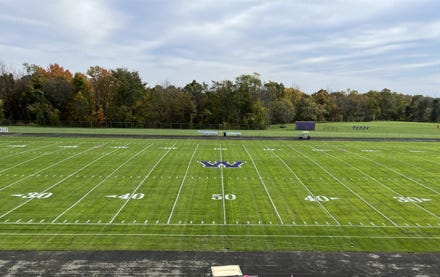 Western Beaver County School District
---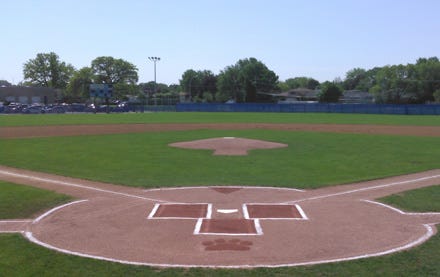 Wheeling High School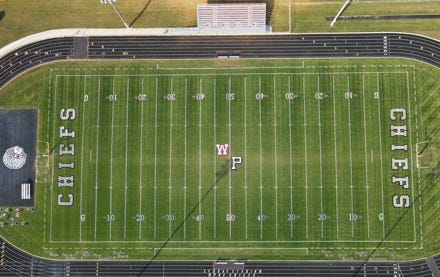 White Pigeon Community Schools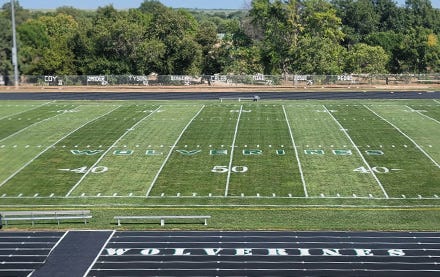 Wilber-Clatonia High School
Wilber, NE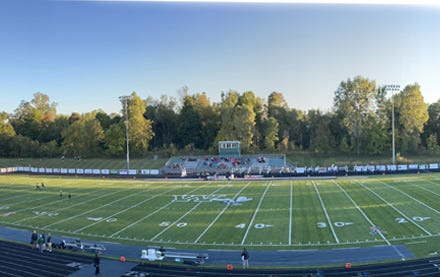 Williamston Community Schools
Williamston, MI
---
Xavier University
Cincinnati, OH