Tweet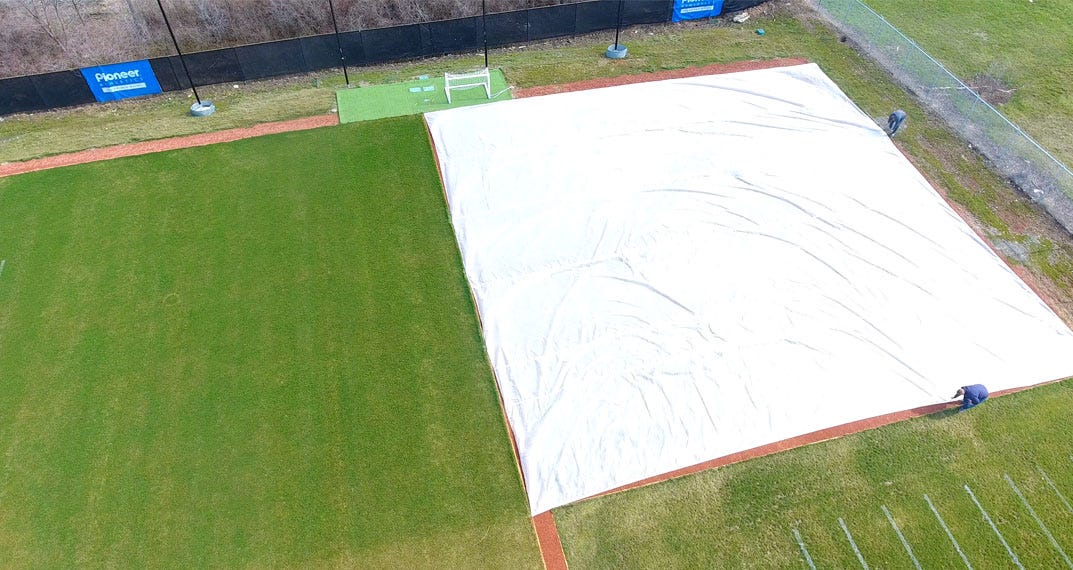 The season is far from over, keep your field looking fresh with grow covers.
With fall sports fully underway, field recovery becomes the name of the game. Homecoming, senior night and playoffs are right around the corner, requiring more from your field. In order to finish the season strong, you may be looking for in-season repair tips to aid in field recovery. We've touched on turf tips you can practice during the season to combat common wear issues. Today, we're going to elaborate on utilizing turf grow blankets during the season for recovery purposes and when to use them for ample spring green up.
Using grow covers throughout the busy season keeps your field looking fresh long into the playoff season. Grow covers promote new growth by trapping heat on your field. This practice aids in field recovery by supporting new seed germination and nurturing existing grass. For the best results, pre-germinate seed for post-game applications. Add germinated seeds to divot mix or when broadcasting seed. Follow up with a light top dressing after seeding and immediately cover with grow blankets. Even if you only have a few days in between big games, grow covers can make a significant recovery impact. As temperatures drop, recovery becomes increasingly more difficult. When this happens, grow covers become essential in maintaining the safety and playability of your field.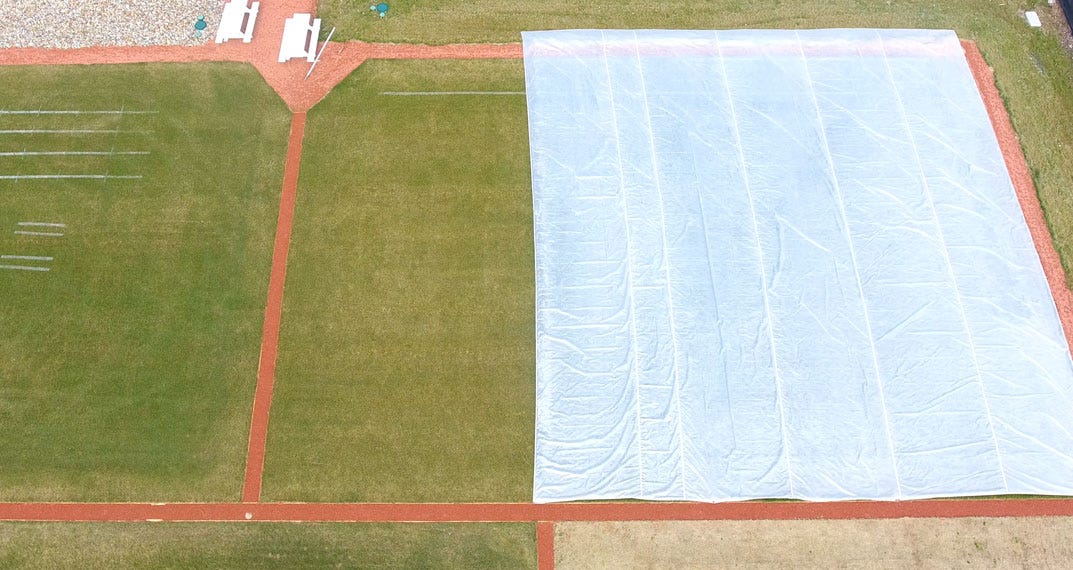 If common wear areas are your biggest concern, consider custom grow covers. If you're looking to save resources and time you can have custom covers made for installation in areas that are experiencing the most wear, ex. goal mouths, endzones, sidelines and center field.
Looking ahead, as the season closes out, consider utilizing grow blankets to aid in offseason recovery during the winter months. Grow covers will protect turf from frost and winter harshness. Applying grow covers on your field throughout the winter will also help with spring green up and have your field looking great on opening day the following season. If and when your region experiences a warm spell during the winter, peel back the cover from time to time to expose the seed to direct sunlight. For more repair and recovery tips, be sure to tune into our weekly blog series! Interested in a specific tip? Shoot me an email with your questions.